"Our missionis to ensurethat each of our employees is fully involved in the success of your project."
Housing that makes you feel at home: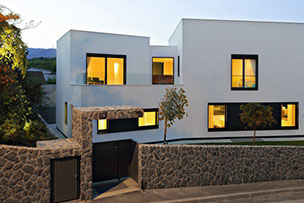 Who hasn't dreamed of spending a holiday in Switzerland, enjoying its unique and preserved way of life and its beautiful, panoramic views?
Whether for a simple holiday, a business trip or a well-deserved retirement, Switzerland offers foreign visitors a plethora of exceptional living options: chalets, villas, apartments, lofts and houses. However, because Switzerland's "tenancy law" often conceals particularities and cantonal specificities, using a real estate agency is strongly recommended.
Make your dreams come true:
As specialists in Swiss real estate, we offerour customers a catalog of selected properties according to their various qualities, their exclusive locations and their unique benefits.
But our work means more than finding the property of your dreams. We offer global services including advice when you're completing the rental file and lease writing. We're ready to listen and to ensure that all of your needs are taken care of. Let us help you find the perfect setting for the wonderful memories to come.