Hire a Broker: Experience Guaranteed
As our properties are our most valuable assets, we must entrust their sale to recognized and qualified professionals. Our brokers guarantee access to the finest opportunities in real estate. Our professionals provide expertise in the following areas:
Technical: As a real estate specialist, your broker can provide you with all the information you need in terms of architecture, property condition and maintenance required.
Economic: Your broker closely monitors rapidly changing real estate markets within a wider economic and political context. He won't hesitate to tell you when it's time to sell and when you're better off waiting.
Commercial: Choosing the right broker is the only way to guarantee the highest assessed value of your property, and to ensure that you find the highest possible offer.
Legalities and Taxes: Working closely with a notary, your broker understands the intricacies of land legislation, including matters appertaining to the purchase of property by foreigners.
Administrative: As an intermediary between seller and buyer, the broker schedules visits, monitors the property's condition, and provides an estimate of the costs of renovation and maintenance. Further, the broker organizes the sales record and assists in all administrative procedures.
NessellInternational : The Key to Your Success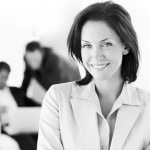 The brokers of Nessell International allow you to benefit from a massive real estate network that makes them the undisputed brokerage specialists in Switzerland. They remain in daily contact with a significant number of sellers and potential buyers, and they closely monitor the local and international news in order to advise you on the best conditions for selling your property.
With access to the world's best real estate communication tools, our brokers ensure that your property receives the most effective advertising while guaranteeing the strictest confidentiality.
The strengths of Nessell international stem from our approach. Beyond providing advice, we are proud to offer each of our customers personalized, daily communication and guidance. It is this combination of professionalism and total commitment that makes Nessell International the ideal partner of your success.