"Because our reputationis due to the trust you place in us, we work as hard as we can to deserve it".
Real estate management, a full-time job
When you own a highly valued property and want to ensure an attractive return, it is necessary to entrust its management to qualified professionals.

For Nessell International, real estate management is the core of our business. We manage a large portfolio of properties on behalf of owners. Thus, we are able to offer you efficient services relating to the management of free or subsidized buildings, apartments, upscale housing, condominium ownership and other properties.
A comprehensiveand personalized monitoring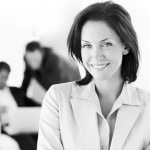 Our team will ensure that administrative and legal proceedings go smoothly.Further, we will ensureconsistency both in thereturn on your investment and in the management of your property. We will continually monitor the management of your property and are committed to providing quick and appropriate responses to all your requests: work, relocation, establishment of rental statements, budgets etc.

Because more than signing a management agreement, we aim to establish a sincere bond of trust with our clients. Efficiency and good listening are the foundations of order and success.