"The projects that our clients entrust us with are the challenges that stimulate us. The confidence that they give usis the guarantee of our effectiveness"
The Swiss market and its characteristics: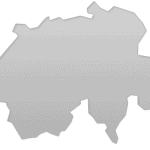 Because of the popularity of Swiss Real estate, investing in this area has major benefits. Reputed to be extremely valuable in the long term, these investments are highly attractive to an international high-end clientele and ensure both high yield and high investment security.
However, real estate investment in Switzerland also involves a number of complex specificities: the quality of construction required, funding (equity), geography, and low supply. Nonetheless, it is the legal code that often dissuades foreign investors, even if particular laws have recently been changed.
While buying Swiss real estate as a foreigner has long been banned, today some cantons provide opportunities for foreigners who do not have residence permits to invest inrecent apartment buildings providing below-market rents.
For all these reasons, investing in Swiss real estate is complex and must be entrusted to specialists.
Nessell International:
The professionals to guide you
Based on a deep market knowledge and extensive experience with a foreign investor base, Nessell International offers a complete solution for brokerage and management of your property.
Our expertise includes the negotiation and acquisition of your property, the success of the transaction, the management of administrative proceduresand obtainment ofgovernment permits, as well as the management of your building.
As representatives, your peace of mindis our priority. Because we understand that your time is valuable, our goal is to simplify the steps and help you avoid unnecessary travel. Each of our employees will work hard to ensure that all your needs are met in a timely manner. It is this sense of service that makes Nessell International the key to the success of your investment.